(NARANJA COUNTY) every 16th of September is the Mexican Fiesta par excellence! On this day Mexicans all over the world celebrate Mexico's independence from Spanish rule. The Fiesta of Santa Ana will be held on the weekend of the 13th & 14th in Downtown OC. Downtown OC?? what the fuck is that?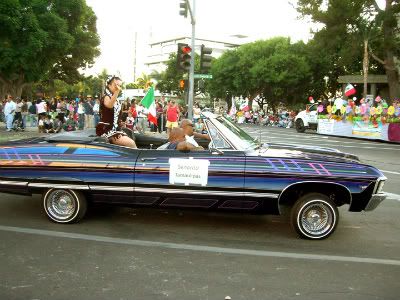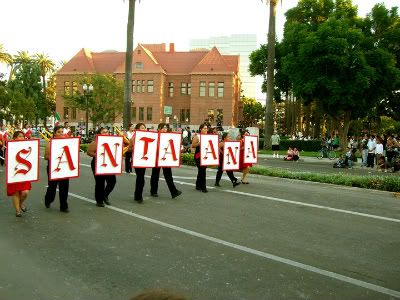 its a city called Santa Ana.. You might not have the view of a white sandy beach or feel the fresh ocean breeze in these parts.. but a front porch, a few lawn chairs, some carne asada and a couple Coronas can work wonders!
this a place where the Lowriders lurk, the workers work, and artist actually can find inspiration. For some reason Orange County has a way of separating the Culture and Lifestyle between the North and the South sides of town. Come to Santa Ana on the weekend of Semptiembre 13th and 14th and you'll see what North Naranja County is all about.
remember..its not 93 anymore
you won't get Shot!
"Jonny...geemeeabeer!"